With spring in full swing, that means graduation season is just around the corner, with tons of students planning on walking across the stage at high schools and colleges all around the country, having their names announced as they accept their diplomas. Before you get to graduation day, don't forget to do a preliminary check of your school's audio system to make sure it's working at optimum levels.
This means going in and making sure your equipment doesn't need any maintenance or repairs. The last thing you want is to find out on graduation day that you have blown speakers, tinny sound or any other sort of sound issue. By checking now, you can make sure you're ready for the grad season ahead, and if you do find a problem, Lowrance Sound Company can help.
We offer full-service repair and system servicing for numerous audio products, meaning that our trained staff will be
able to diagnose your issue and get it your system working at peak efficiency again. We can also either come to you for the repairs to ensure the repair is working properly on site, or you can bring a blown component to our store where we can get it up and running in time for the ceremony.
On the other hand, if your audio system is operational but could use a tune up to sound its best, we can handle that
as well. Lowrance Sound Company offers field alignment and consulting services for existing sound systems to make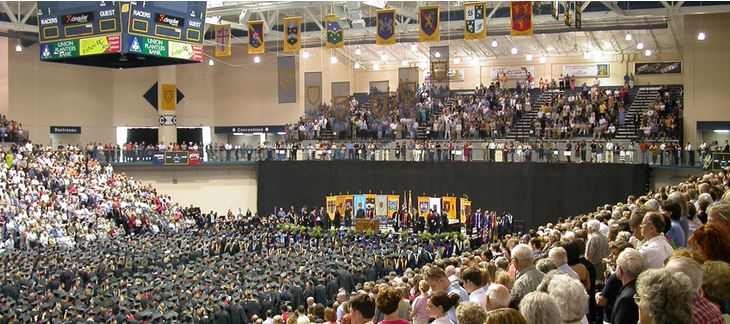 them sound great no matter what the occasion. There is no need to worry about whether your audio will sound good during graduation as our understanding of audio systems, balance and levels will provide an alignment and tuning that will have your announcers and musicians sounding great.
We are dedicated to making sure you get the best and, if we don't think it sounds great, we will continue to work on it until it does. After all, hearing a child's name on graduation is a very special moment that shouldn't be missed because loved ones can't hear it.
Lowrance Sound Company is based in Union City and serves clients throughout Tennessee, specializing in providing high-caliber audio, video and lighting services. If you would like more information on our services or have any questions, then call us at either 800-852-5418 or 731-885-4504 today!