Don't let the name fool you: Lowrance Sound Company can cover all your video needs, too!
In business since 1975, Lowrance Sound Company specializes in audio, video, lighting and acoustics for venues of all sizes. We can help with every aspect of your system, from consultation and design, to procurement and sales, right on through installation, service, repair and much more.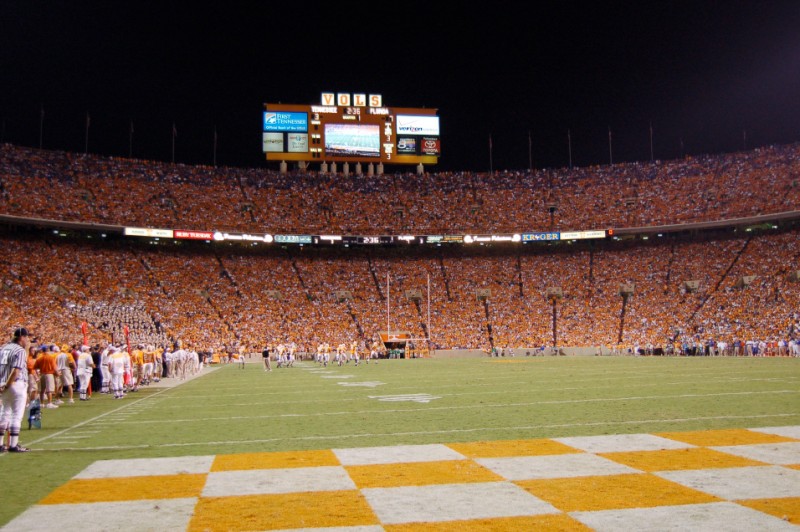 While "sound" is in our name, we excel at video equipment, as well. Lowrance can custom tailor designs to meet each customer's requirements and budget with a design philosophy built on decades of experience. We understand that each video implementation is different than the last, so we take the time to find the right setup for your venue.
At Lowrance Sound Company, we have worked on a number of high-level projects. For example, we installed video equipment at Neyland Stadium, the legendary home field of the University of Tennessee's football team. We also installed video equipment at Jerry Hollingsworth Field, the home stadium of the University of Mississippi football team.
Our work goes beyond stadiums, though, and have performed successful installation projects at theaters, churches and music venues, as well as many other places where large groups of people gather. We're comfortable working on any size venue and will take the time to make sure the system install fits each venue properly. Plus, with our extensive knowledge of sound, we can also guarantee that your audio stays in sync with video, preventing lag problems or a less-than-perfect experience for your audience.
Lowrance can also provide lighting and lighting fixtures to complete any setup. We work with top vendors such as JFC, LG, Panasonic and Phillips to create comprehensive  A/V and lighting solutions. Working with these brands ensures that you get proven equipment that will be wonderful to look at while providing a durable and reliable experience.
If you own or work in a large venue, look to Lowrance Sound Company for not just your video needs, but also your audio and lighting setup. We'll work to make sure your venue has everything needed to provide your customers with a wonderful experience. Call us today at 800-852-5418 to learn more.