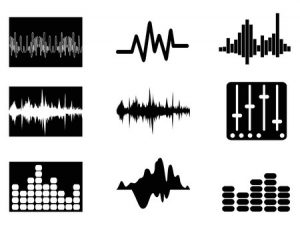 Taking care of a delicate and high-performance sound system can be a full-time job. There are a lot of nuances to these kinds of systems, and one wrong move can leave a crowd of people uncomfortably trying to listen to the announcer at a football game or strain to hear a child's name at a graduation ceremony.
Instead of waiting for a problem to occur before you bring in a professional, Lowrance Sound Co. suggests that you make periodic appointments to have your sound system aligned and balanced. With each visit, we'll make sure that everything is tuned perfectly, so that the only sounds projected will be natural, easily intelligible and pleasant to listen to. Plus, we'll help you sort out any usability issues that you may be having.
When we tune and align a sound system, owner Mark Lowrance himself is on site, bringing his 40-plus years of professional knowledge and experience to make the delicate adjustments needed to bring the best sound out of your system. Our tuning is much more than a "music store" alignment, and takes into account our knowledge of acoustics and the equipment involved.
Specifically speaking, we use a Type I calibrated microphone with a guaranteed response curve that gives us precision measurements. We also use a GoldLine TEF unit – which stands for Time Frequency Spectronomy – which helps visualize the sound waves and helps us take our alignment far beyond just a simple tuning and adjustment by ear. The technology also gives us a definitive measurement, and reduces the impact of observer bias since we understand that each person's hearing is slightly different.
Our tuning is also far superior to an automated tuning program or a manufacturer's preset configuration. These devices use only algorithmic logic, and can't take into account the individualized acoustics of the space they are installed. It also is limited in scope, often only able to set an ideal sound for the people where the testing microphone is installed. After a professional alignment, you will definitely hear the distinct difference that comes with Lowrance Sound Company working on your sound system.
These periodic visits are not only useful for your existing sound system, but they can also help you to prepare for expanding the system in the future or identify your needs if you're nearing the end of the useful age of your existing system and need to replace it entirely. If the needs of your audiences are not being met by your current system, there may be some adjustments we can make or suggestions for partial upgrades or updates that can help you get the performance you need without replacing the entire system. But, if replacement is the only thing to do, we can make the transition from your old equipment to the new system easy and seamless, plus train you and your team on how to use any new or expanded equipment.
Even with regular alignments, however, problems can happen with any system. Fortunately we are always available for repair services and troubleshooting. Whether your problem can be solved over the phone or if you need an on-site assessment, our trained audio experts can help you out when you need us.
Don't keep waiting to fix your problems. Get your sound system checked out and running right today. Call us at 800-852-5418 to schedule an appointment for balancing and alignment services.